Sicycre
Community Rep - 2 days ago
Hello, there.

Thank you for your feedback and suggestions regarding Rival Wings. We would like to explain the reasoning behind some of the adjustments we made in Patch 4.18, and answer some of the feedback we received as well.
Adjustments made in Patch 4.18
We received feedback stating the matches were long, and overall pace of the match felt slow. Based on this, we made adjustments mainly focusing on making it easier to damage objects and sped up the overall pace.

Increased Mammet's movement speed.
Decreased the potency and range of steam cannon action Cannonfire.

By increasing the Mammet's movement speed, we shortened the amount of time it took them to reach the towers and the core so that they're more effective against them. Also, we reduced the attack range on the steam cannons, allowing some more room for the opponents to attack the core easier.

We also considered a more direct approach, such as lowering the maximum HP of the cores, and shortening the amount of a time one match would take. However, we were concerned that by lowering the maximum HP, it'll make the matches too simple, or where the matches will end before the cores were destroyed. For this reason, we have passed on these adjustments at this time.

We're also aware of the situation where the overall match seems to slow down a bit after the towers are destroyed and the cores become available to be attacked. We would like to observe how the above adjustments will affect the matches first, and consider further adjustments as necessary.


Power Generators
This is in regards to the power generators, which are placed in the center of the map. Since the power generator greatly affects the match, we're considering adjusting the amount of ceruleum they produce. We're also considering to see if it would be possible to make improvements to the rules to add a bit more challenge, especially around the center of the map, around the power generator.


Job Adjustments
We received lots of feedback related to the strength of each role and their effectiveness in Rival Wings so we would like to say thank you. For this one, we're looking to make adjustments on the rules to adjust role effectiveness.


Static Parties
We have seen feedback stating that static parties have a large advantage than those without a static party. We have no plans to change this, as we would like everyone to be able to participate and enjoy the content together. However, that being said, there are some instances where static parties have greater advantage in specific situations, so we're thinking of making adjustments around this.


Spawn Camping
We have received feedback where some teams may engage in spawn camping. This is due to our system-side measures being overlooked, and we apologize for the inconvenience this is causing. We're looking into ways to address these type of situation.
Once again, we would like to thank everyone for their feedback and ask you to please continue to submit any feedback you may have. We'll use them as reference for making future balancing adjustments and improvements to the rules.
---
4.18 update discussion
Latest Lodestone News

Letter from the Producer LIVE Part XL
It is our pleasure to announce the URLs for the upcoming Letter from the Producer LIVE Part XL set to take place on Friday, December 15.

Friday, December 15, 2017 at 3:00 a.m. (PST)
* Please note that the audio will be available in Japanese only.

Read on for details.

The Starlight Celebration
The realm is in need of warmth and cheer to stave off the chill and gloom of winter. What better way to brighten your spirit than to revel in the joy of the Starlight Celebration?

Cities far and wide are adorned with all manner of festive decorations, and Starlight bears have arrived to deliver their unique brand of merriment. However, it seems an adventurer's aid is needed in Bentbranch Meadows, where a spate of unexplained thefts threatens to upset the proceedings.

Read on for details.

Patch 4.18 Notes
Patch 4.18 brings a number of changes, including the removal of the weekly restrictions in Deltascape and adjustments to Rival Wings.

Read the patch notes.
* Updated 12/12/2017 3:30 a.m. (PST)

Free Login Campaign
The patch 4.1 series presents a plethora of new challenges across the realms of Eorzea and Othard. In the hope that would-be adventurers can experience all that FFXIV has to offer, we are pleased to announce the latest Free Login Campaign! If you or any of your friends are currently taking a break from your adventures, you won't want to miss out on this limited-time event!

Read on for details.

Letter from the Producer LIVE Part XL Set for December 15th
The date has been set for the fortieth installment of the Letter from the Producer LIVE, which will feature the first half of a two-part special previewing the new content and updates in patch 4.2. Join us on Friday, December 15, to get the latest information to come out of Eorzea.

Check out the details on how to view the broadcast.


The Return of Breaking Brick Mountains!
To commemorate the release of the latest expansion for Dragon Quest X in Japan, the collaboration event Breaking Brick Mountains will return on Thursday, November 30! You won't want to miss the re-emergence of the powerful and pernicious golems that once bewildered Amajina & Sons Mineral Concern.

* This event is identical to the one previously held in September of 2014. Completed quests cannot be undertaken a second time.

Read on for details.

Cyber Monday Mount Madness!
For a limited time only, all mounts on the Mog Station are going on sale!

Read on for details.

DUTY COMMENCED Episode 18 Archive Now Available
The latest episode of the North American community team's DUTY COMMENCED has been archived and is now available to view! Couldn't join the team live this time? No worries! The episode has been stored on the official FINAL FANTASY XIV Twitch channel and can be watched over and over at your whim.

In this episode, the community team challenged the new PvP encounter, Rival Wings, took a look at the bard performance actions, and showcased a new set of Community Commendations!

View the archived video on the official Twitch channel.

The Feast Season Six Underway!
We are proud to announce the sixth season of the Feast has begun!

Ready your weapons, and prepare to fight your fellow adventurers fang and claw to climb up the rankings. Then, when the dust settles at the season's end, players will be rewarded for placement in the bronze, silver, gold, platinum, and diamond tiers, with exclusive prizes for top-ranking players.

Learn more about the Feast rankings and rewards.

The Feast Season Five Results Are In!
The competition has been fierce, but at last, we have declared the winners of the Feast Season Five!

Top ranking players will receive special rewards, so check out the rankings and see who clawed their way to the head of the pack!

Read on for details.

Patch 4.15 Notes
Patch 4.15 will bring a number of additions and refinements to the realm, including the introduction of the new PvP encounter Rival Wings and Performance Actions.

Read the patch notes.

Announcing DUTY COMMENCED Episode 18!
The eighteenth episode of DUTY COMMENCED is set for Wednesday, November 22nd! The North American Community team will be streaming from Leviathan on the Primal Data Center as they discuss Patch 4.15 and challenge the new PvP encounter, Rival Wings!

Read on for show details.

Eorzean Symphony: FINAL FANTASY XIV Orchestral Album Blu-ray on Sale December 20
The first orchestral music event dedicated to FFXIV, Eorzean Symphony: FINAL FANTASY XIV Orchestral Concert 2017 is coming to Blu-ray from December 20! Video footage of every song performed can be yours to treasure forever. In addition, 10 selected songs will be available in both MP3 format and high-quality FLAC for maximum richness of sound.

Proceed to the Square Enix Store.

The Feast Season 6 Coming Soon!
Ready your weapons─Season 6 of the Feast begins next week on Tuesday, November 21 with the release of patch 4.15!

Based on player feedback, the upcoming season will be shorter, scheduled to run until the release of patch 4.2.

Patch 4.15 Rival Wings Preview
In today's patch 4.15 preview, we offer you a look at the new PvP encounter, Rival Wings.

Read on for details.

Announcing the Winners of the Ogre Pumpkin Carving Contest!
Our Ogre Pumpkin Carving Contest challenged adventurers to decorate an ogre pumpkin for All Saints' Wake, and in true Warrior of Light fashion—you delivered! We were taken aback by the artistic talent and carving prowess so many adventurers displayed, and are pleased to announce that the results are in!

Take a look at the winning entries filled with both fright and delight.

Announcing the Winners of the FFXIV Furnishing Design Contest!
The guildmasters of the three city-states recently turned to the realm's most talented adventurers to design new furnishings to pique the interest of their clientele. As a result, the adventurers put their creative minds to work, raised their tools, and delivered myriad excellent new designs. We present to you the winners of the Furnishing Design Contest!

Peruse the winning entries.

The Feast Season 5 Ending Soon!
The competition has been fierce, but Season 5 of the Feast will soon draw to a close! Updates to the rankings page will end after Tuesday, November 14, and the final results for the Feast will be announced on Tuesday, November 21.

Devour your rivals, and prove yourself the most savage at this banquet of beasts!

View the Feast Rankings page.

Patch 4.15 Preview
Patch 4.15 is right around the corner, and today we offer you a glimpse of the new PvP encounter Rival Wings and the new Performance Actions for bard.

Read on for details.

The Maiden's Rhapsody Returns November 10th!
To commemorate the fifteenth anniversary of FINAL FANTASY XI, the Maiden's Rhapsody, a special collaboration event, will be returning to FINAL FANTASY XIV. Participate and discover what strange twist of fate brought a hero of Vana'diel to our realm.

* This event is identical to the one previously held in November of 2015. Completed quests cannot be undertaken a second time.

Read on for details.

Just got one from Woodland Exploration XXII instead of a Koala...
Found via BTN Quick Exploration.
Retainer is level 70 with level 70 crafted gear.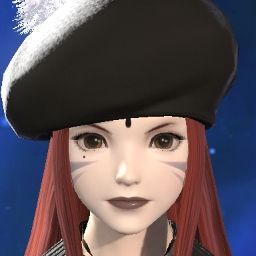 lvl304 Bard High Drop rate every second kill drops between 3 and 8 made 51NQ 18 HQ in 10 minutes @20, 18 (Azim Steppes)

Did you use Truth of Mountains? I forgot about that my first game day and had to wait around for the next one by the time I realized. x.x

xchangeable against material V (craft and harvest) NPC Smacklix ( idyllshire 7.6, 4.8)
Traduction du commentaire de Kya :
Loot du dernier coffre de : Nalloncques (donjon 60)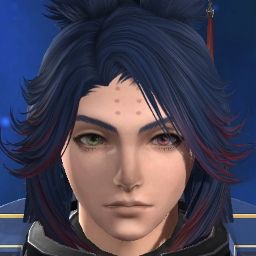 we need to find something that drops this better! Rate is awful and mug appears to have 0.0000000000000000000000000000000000000000000000000000000000001% chance of ever working
Caught using nightcrawlers, around 7am, fair skies. No snagging, right by the quest NPC. Quest fish showed a very light tugging animation; harder tugs were different kinds of carp.

Also available for 60 gil from Tokohana ~ Kogane Dori (Kugane: 12.9-12.3)
says its from a shop but not which any1 know?
nice1 thx for the specific info really handy +1
In Patch 4.1-
15 NQ Raziqcoat:
3 Violet Ooid
3 Foxglove
1 Rowena's Token (Blue Crafters' Scrip) (25 Red scrip)
5 HQ Raziqcoat:
3 Violet Roundstone
3 Bitter Foxglove
1 Rowena's Token (Blue Crafters' Scrip)

The Dravanian Forelands ( 29.6 , 21.7 ) Z: 1.0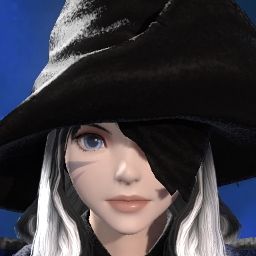 MIN
TP Ala Gannha in The Peaks
around (38.3, 11.2, 2.1)
still doesn't really work properly as of patch 4.15.
Most of this Artisan stuff is now available from your Grand Company Quartermaster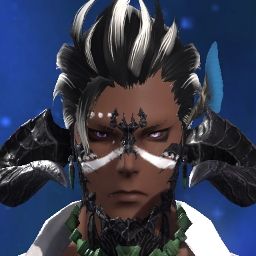 The Ruby Sea > Isle of Bekko 32,25
Possible One-Star Veteran Clan Hunt Mark. 3 kills.
caught a ton of gobys then got an hq mooched and got a silver shark, sometimes i mooched wahoo inbetween at cape westwind
Used for grand company supply & provisioning daily, quantity 4.
If you catch enough Bashful Batfish a hidden fishing node appears nearby.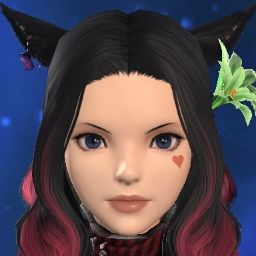 Sold by Grand Company Quartermaster for 200 company seals. (Sergeant Third Class, Materiel)










Portal to Black Brush Station in Central Thanalan and head towards the Sil'dih. Look for the "ROCKY OUTCROP" just before you hit Western Thanalan.
Ok. So this post is 4 years old, but I just start playing. What is that one button macro you speak of?
I definitely had much more success from the deeper in lvl42 golden fleece for these than the 40
Yet another item that cannot be placed in the armoire.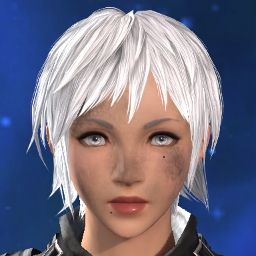 This item is purchased from the Moogle Shop